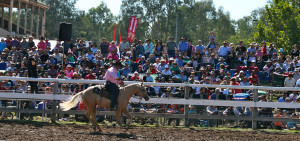 KEN FAULKNER
Ken Faulkner has been involved with horses in one form or another from a very early age and began starting horses for the public from the age of fifteen. He has been involved in various aspects of horsemanship, ranging from rodeo, breeding, training and showing horses for most of his life
In 1998 Ken and Kathy started Australian Natural Horsemanship, and Ken now conducts courses and starts horses sharing his insights, knowledge and experience throughout Australia, New Zealand, United Kingdom and France.  Ken's knowledge and information will help people and horses to build a level of communication that will enable you to move forward together as a partnership, understand the intricacies of finesse riding and high level liberty.
Ken focuses on teaching students horsemanship in such a way that they can incorporate it into any horsemanship discipline or program they choose, whether it be English or Western, endurance or trail riding, competition or just for fun.
Creating a unique bond with your horse and building communication skills and understanding, enables you to enhance your horsemanship.  The result will be a horse which is mentally alert, physically willing and emotionally collected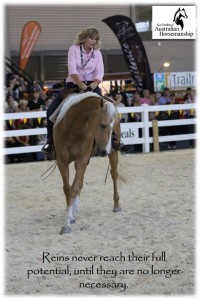 KATHY STEWART
Kathy Stewart's love of horses began at the age of six when a local farmer gave her an old black mare called Lady.   Although she spent many happy years riding her horses, the real understanding of them began when she discovered "natural horsemanship."
In 1998 Kathy & Ken began Australian Natural Horsemanship and Kathy has continued her learning with Ken, starting young horses, teaching courses and performing in demonstrations.
Throughout the years Kathy has developed a love of "bridle-less riding with collection", and continues to learn and study all aspects of good horsemanship.